Join us at our Partner Day to hear from six speakers presenting the latest insights and business case studies, along with seeing demo's of our products and having personal one-on-one discussions with our Partners.
What do you get: Insight from leading speakers, networking with like-minded people, open and interactive discussions, plus breakfast and lunch will always be available!
Agenda:
8:00am - Partner Demo's start
8:00am to midday - Breakfast available (self-serve buffet)
10:00am - Welcome - Nick Lupis / FIRN Analytics
10:15am - International

Keynote Speaker -

Mac Bryla / Tableau
11:00am - Snowflake Speaker - Miles Davis / Harmoney
11:30am - Tableau Speaker - Dan Peach / NZ Steel
12:00pm to 12:45pm - Lunch break - (lunch available 12pm to 3pm - self-serve buffet)
12:45pm - Keynote Speaker - Dame Diane Robertson
1:15pm - DataRobot Speaker - Remy Lenoir / 2degrees
1:45pm - Alteryx Speaker - Niko Batinica / Chorus
Finish 3pm
The demo booths will be open all day for Tableau, DataRobot, Snowflake, Alteryx, Matillion and Fivetran.
Who: You may bring colleagues, though we ask that they register - just send them this link:
http://blog.firn.nz/firn-partner-day
Where: Pioneer Woman's Hall, Ellen Melville Centre, High Street, overlooking Freyberg Square.
When: Wednesday 29th May 2019
We encourage people to drop in when it suits them, and have no expectation for people to stay for the whole day, come for 30 mins, come for an hour, come when it works for you!
To add to your Google Calendar click here and set your attendance time
To add to your Outlook / Apple Calendar click here and set your attendance time
FIRN Analytics is leading Data, BI and AI disruption through bringing you the world's leading data and analytics products. When combined with the expertise of our team, we help organisations use data to increase revenue, make more confident decisions, become smarter and save money.
FIRN partner with a full stack of modern, best-of-breed products to create an end-to-end solution. From the Streaming of Data (Fivetran), and Extraction, Transformation and Loading of Data (Matillion), through to the Preparation and Ingestion of Data (Alteryx), to Storage of Data that delivers performance, concurrency and affordability (Snowflake), allowing automated machine learning to quickly build and deploy accurate predictive models (DataRobot), who's output can then be used to create visualisations and insights, shared with a click (Tableau).
Speakers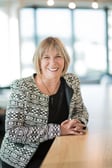 Dame Diane Robertson (DNZM)
Dame Diane's passion is to deliver better outcomes for New Zealanders, informed by qualitative and quantitative data.
Dame Diane was the Auckland City Missioner from 1998 until 2015 and is the Chair of a variety of Boards.
She is the Chair of the Data Futures Working Group and has developed guidelines for trusted data use and governance of data.
She has instigated and managed databases for a variety of agencies and was responsible for the collection and analysis of data gathered for the Auckland City Mission's Family 100 research project, which has become one of New Zealand's leading authorities on families living in poverty.
Dame Diane is a successful social sector entrepreneur, giving her a unique combination of strong business and financial skills with strong social sector credentials.

Mac Bryla / Tableau
Data Driven Culture
The concept of data driven decision making is more complex than it might seem at first. Data driven culture is one in which people at all levels of an organisation recognise the value of data and leverage it for everyday decision making. "Do you have data to back that up?" should be a question that no one is afraid to ask and everyone is prepared to answer.
Mac Bryla is the Tableau APAC Technology Evangelist based in Sydney with over 25 years of experience in the tech industry.
He is passionate about innovative technology, data, creativity and critical thinking, all of which are essential in transforming the way the world works.
Mac's career has focused on a blend of strategic thinking, marketing, sales and technical skills, and he often helps organisations adopt a culture of self-reliance using analytics, a culture where everyone is able to answer questions of their data.

Miles Davis / Harmoney / Snowflake
Miles will focus on realising the value of cloud data with a data warehouse built on Snowflake.
Miles Davis is the Business Intelligence Manager for Harmoney. Miles has 18 years of experience in the technology and finance sector from London, New York and Auckland and is an industry leader implementing near real time analytical and machine learning solutions using the latest cloud solutions.

Dan Peach / NZ Steel / Tableau
Dan will share his experience with Tableau and scheduling, automation, basic scripting and will discuss key Tableau functionality to enable users to spend less time collecting key business metrics and more time taking action.
Dan is a technical leader with knowledge gained over the past fifteen-years developing high-performance teams, business processes and building business analytics. Come and see how you can start your journey towards accessible data.

Remy Lenoir / 2degrees / DataRobot
Remy will discuss the reasons that led 2degrees to choose DataRobot as their internal machine learning tool, and will focus on the 2degrees customer journey and user experience, detailing what makes DataRobot different from other tools and the right choice for 2degrees.
Remy Lenoir has 10 years' experience in building quantitative models in both Banking (capital risk model) and Telecommunications industry (credit risk and fraud detection). Remy was a key contributor in convincing 2degrees top management to invest in DataRobot as their internal machine learning tool.

Niko Batinica / Chorus / Alteryx
Niko will shed light on how to blend unstructured data to get stuff done and overcome challenges.
Niko is the Data Lead for Market Insights at Chorus, responsible for integrating external, market, consumer and network data to provide actionable insights to New Zealand's largest telecommunications infrastructure company. With over 10 years of analytics experience in a number of roles within the telecommunication and risk consulting industries, Niko is a firm believer that no matter how unstructured or challenging the data is with the right approach you can unlock it's potential.
We look forward to seeing you there.
The FIRN team