June 7th. The first Thursday of the month. Last night we held our 13th Visual Analytics Monthly Meetup. A few dozen people gathered in the Sweat Shop Bar in Auckland CBD for presentations and discussion about the newly launched Tableau Prep and Alteryx.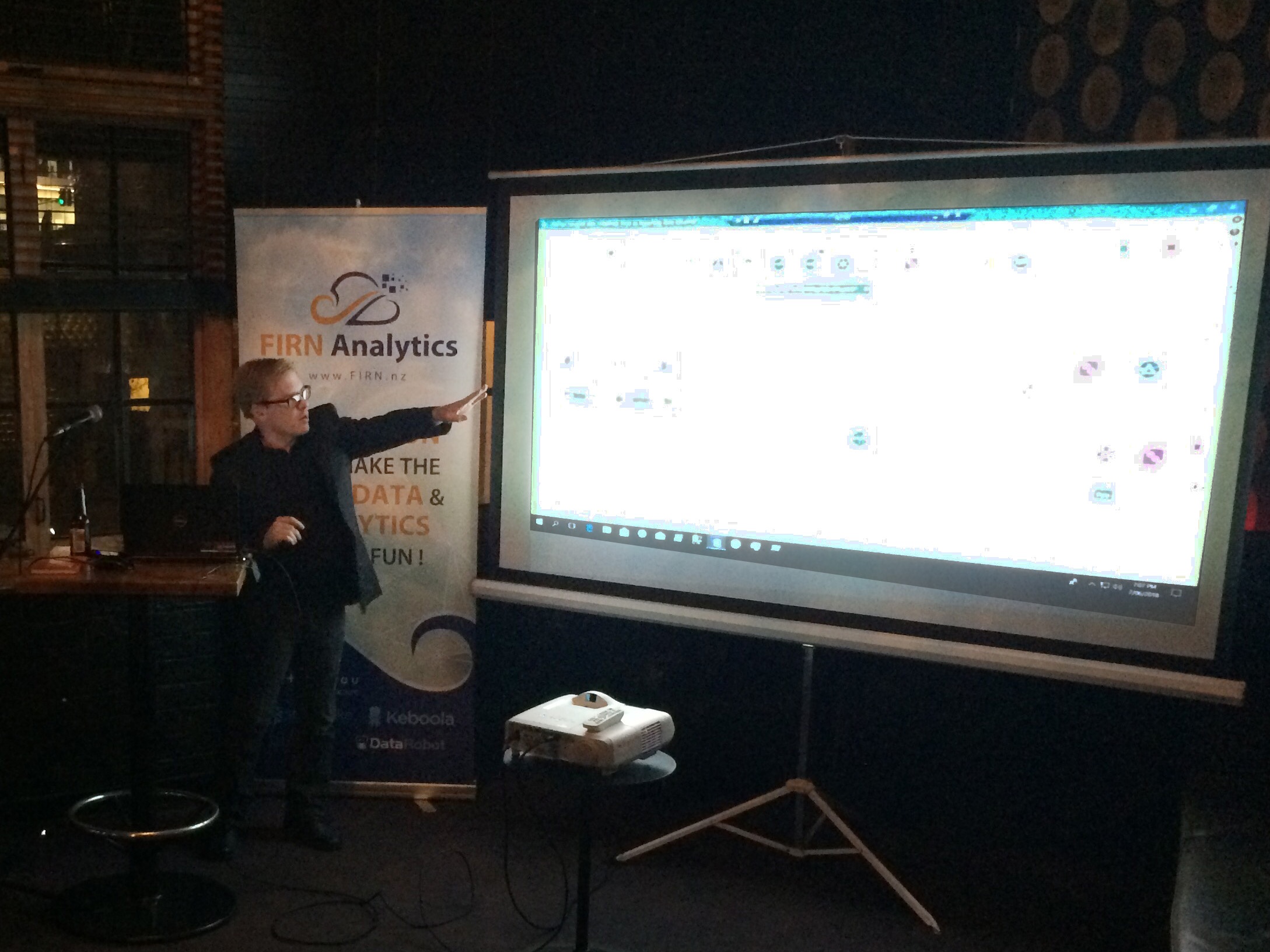 As always, i had a great time hosting and presenting the event, this time sharing what I've learned about Tableau Prep and hearing other people's questions and insights. Daniel Peach from NZ Steel demonstrated a great example of how a combination of Alteryx and Tableau can take an organisation from having a number of disparate data sources to showing an interactive and insightful analytical narrative, bringing all the information together in one dashboard.

What's in it for me?
If you were there, this blog is simply to share slides and ideas that were shown and discussed.
If you couldn't attend or have never been to one of our Visual Analytics Monthly Meetups, here are a few reasons to go:
You meet interesting and interested people; Each month we have a few dozen people attending. Some regulars and some new to the group. Some people know a lot about Visual Analytics, others can introduce you to overlapping disciplines. The Meetup group has over 650 members as of today.
You'll learn something; We have interesting speakers each month, telling about how they have implemented analytics in their organisation, how to use a certain tool, perform a certain trick or what value analytics can bring.
Get inspired by what others do; We like to invite our speakers to show how they use data, BI or visual analytics within their organisation. So this is your chance to spy on the competition and steal other people's ideas!
It's free and informal; We don't charge you anything for signing up or attending. We're trying to build a community by bringing enthusiasts together by giving you food, drinks and an educational night of entertainment each month.
We have a Slack Group to discuss everything Visual Analytics; We use the Slack group for personal conversations and to discuss the Meetup events, different tools, use cases, events, challenges, ask questions and get feedback on your work.

Join here!
What have I missed?
So what have we done so far?
Tableau in New Zealand: new features in Tableau 10.3 by Tableau Australia (May '17)
The Dutch Episode: Dutch Gold Partner Infotopics demonstrating their extensions (June '17)
#MakeoverMonday: Andy Kriebel and Eva Murray guiding us through a 1 hour viz Makeover (July '17)
A Journey into Space: best practices in dashboard spacing and using layout containers (August '17)
A Trip to Java: how to use Tableau Rest API and Javascript API by Edgar Valdez from Qrious (September '17)
Geospatial Analysis: prepare and analyse geospatial data in Alteryx and Tableau, Scott Elliott @ Datagems (October '17)
Web Analytics: a joint event with Web Analytics Wednesday (November '17)
Show your work: members Eureka and Liz showing work they're proud of (December '17)
See New Things and Act: John Graves from Qrious on what data can do for us (February '18)
Data Science & Visual Analytics: Naveen Adari showing the value of DataRobot (March '18)
Infotools: Horst Feldhaueser on good and bad visualisations
Snowflake & Tableau: a start-to-end demo from big data to insight using Snowflake and Tableau by Lee Bond Kennedy (Tableau) and Alan Eldridge (Snowflake)
Data Preparation - Alteryx & Tableau Prep: bringing data together and using insights to help the whole organisation (Dan Peach from NZ Steel)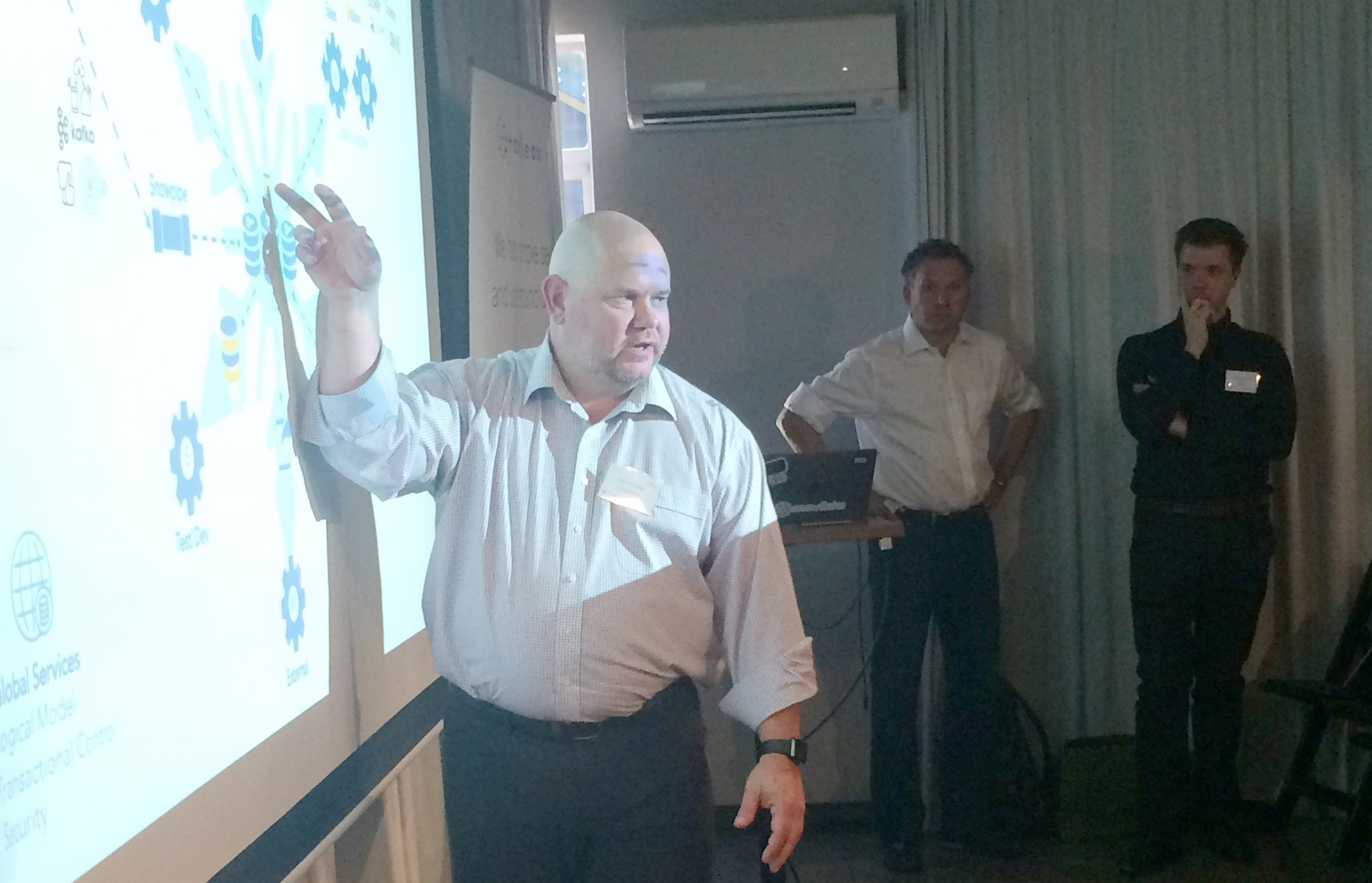 Does that spark a little interest? If so, sign up for our Meetup group and register for our July event. Would you like to speak at one of our events? Even better! Let us know!
About last night
So, last night, Alteryx and Tableau Prep. Here are a few useful links: