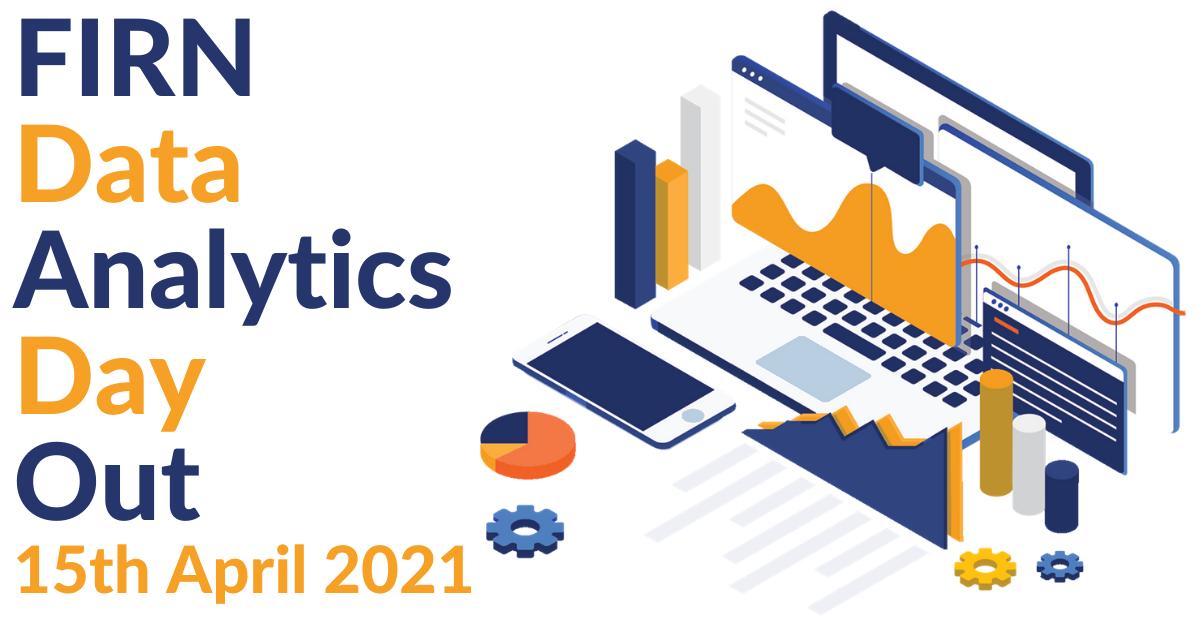 Hear from great speakers, presenting the latest insights and business case studies. Network with like-minded people, enjoy lunch and drinks, plus lots of giveaways. Please come and join in!
Our previous event was judged a huge success from the feedback we received! Here's what people said:
Great speakers and range of topics.

Hands-on way of applying analytics and how it could benefit me.

The depth of information was really good, technical as well as use cases.

It was great to hear about how solutions are being implemented and to learn more about the potential of different solutions. It also inspires you to do something similar.
Confirmed Speakers:
Ari Kaplan / Director, AI Evangelism and Strategy / DataRobot
Dr Angela Lim / CEO & Co-Founder / Clearhead
Ali Khan /

Director Data & Analytics

/ Auckland DHB
Chris Jenkins / Data & Information Manager / Trustpower
Daniel Peach / Head of Digital Transformation / New Zealand Steel
Alexis Jensen /

Data Visualisation Lead / Fonterra

Vinny Parmar / Analytics and Insights Lead / Watercare

Niko Batinica / Data Insights Lead / Chorus

Ruan Coetzee / Analytics and Automation Lead / Vodafone

Emilie Nebulot / FIRN
Where:
Most hotels are being used for isolation, so this year we will host you at the Dalmatian Cultural Society, 10 New North Road, Eden Terrace, Auckland.
When:
Thursday 15th April 2021
Time:
- 8:20am - Registration and Networking
- 9:00am - Welcome - Nick Lupis / FIRN Analytics
- 9:25am - Customer Speaker - Alexis Jensen / Fonterra
- 9:55am - Customer Speaker - Dan Peach / Bluescope Steel
- 10:25am - Morning Tea
- 10:50am - Keynote Speaker - Ari Kaplan / DataRobot
- 11:35am - Customer Speaker - Chris Jenkins / Trustpower
- 12:05pm - Buffet Lunch
- 13:15pm - Keynote Speaker - Angela Lim / Clearhead
- 13:45pm - Speaker - Vinny Palmar / Watercare
- 14:15pm - Afternoon Tea
- 14:45pm - Keynote Speaker - Ali Khan / Auckland DHB
- 15:15pm - Customer Speaker - Panel Discussion / Niko, Ruan and Emilie – The future now!
- 15:45pm - Drinks, Canapés and Networking
Add FIRN DADO to your Google calendar
Add FIRN DADO to your Outlook / Apple calendar
We look forward to seeing you at the FIRN Data Analytics Day Out!
More on our speakers

Ari Kaplan / Director, AI Evangelism and Strategy / DataRobot
Ari is a leading figure in machine learning, sports analytics, and business leadership. In sports he created the Chicago Cubs analytics department and serving as assistant to the GM of the Orioles the past seven seasons - with three playoff appearances. In business he was President of the worldwide Oracle users group during a period of high growth including the acquisition of MySQL, Java, and PeopleSoft. He co-authored five best-selling books on analytics, databases, and baseball. He has been the recipient of Caltech's "Alumnus of the Decade" and Crain's Chicago Business "40 Under 40" awards.
How Data Science changed Major League baseball: what every industry can learn!
Ari Kaplan will talk about his real-life moneyball experiences of disruption in major league baseball front offices - and how artificial intelligence will disrupt every business industry. Having helped lead the adoption of data science throughout baseball, including creating the Chicago Cubs analytics department, he will lead lively discussion on how winning in baseball translates to winning across other industries, overcoming cultural resistance, and doing analytics at scale and velocity to win the race.
Dr Angela Lim / CEO & Co-Founder / Clearhead
Angela is a serial health tech entrepreneur focused on innovative solutions, who previously worked as a Paediatric doctor at Auckland Hospital.

Angela has sat on several local and national boards in the area of healthcare information technology, which allows her to shape and develop a more integrated and consumer-centric health care system and take a whole-of-system approach when answering strategic questions.
She is currently CEO of Clearhead, a mental health social enterprise that uses artificial intelligence and data analytics to improve access to proactive mental health support.

Angela will present on how she tackles the challenge of tracking the return on investment associated with preventative mental health care and support businesses with understanding their employees wellbeing through the use of data analytics and tracking clinical outcomes over time.

Ali Khan / Director Data & Analytics / Auckland DHB
Ali is a senior information management leader with over 18 years of delivery experience in various specialties within the information management domain. He is a technologist at heart, though his real passion is working with the business to define and deliver value clearly defined in business terms. Over the years, he has consistently demonstrated a diverse range of business and technology capabilities that have been instrumental to the successful delivery of many projects.
Ali will present on embedding self-service analytics into the Auckland District Health Board.

Chris Jenkins / Data & Information Manager / Trustpower
Chris leads the Data Management capability at Trustpower; creating a central, reusable, and informative dataset across the business, encompassing generation and multi-utility retail business.
Having grown with the company for most of the last decade, Chris is taking a fresh, collaborative direction in data warehousing & analytics. Working within the challenges of a decentralised analytics structure, his approach is 90% people and 10% technology – with communication at the very centre.
Chris will present, Data – what should the humans do?

Daniel Peach / Head of Digital Transformation / New Zealand Steel
Dan enjoys developing high-performance teams, business processes and enabling people to engage in new technologies. Above all, he believes in achieving successful outcomes and creating an environment where both business and people thrive in a profitable and sustainable way.
Dan will share his experience working with Tableau and DataRobot and will discuss key outcomes that enable users to spend more time taking action.
Alexis Jensen / Data Visualisation Lead / Fonterra
Alexis is a Data Visualisation Lead at Fonterra which encompasses responsibility for all data viz tools and includes product ownership of Alteryx for Fonterra. Alexis has been using Alteryx for 8+ years, often every day and works closely with the team at Alteryx. He is Alteryx Advanced Certified and is training up for the expert exam. He has also attended and presented at multiple APAC Alteryx Inspires.
Alexis will present, Fonterra – Our Many Faces of Alteryx, focusing on the different ways Fonterra has deployed / used and experimented with Alteryx.
Vinny Parmar / Analytics and Insight Lead / Watercare
Originally with a background in financial analytics, Vinny was the driving force behind Watercare's transformation to become a data driven organisation. He helped setup a centralised Datahub which has become the spine of all current and future analytical capabilities.
Vinny will talk about how data science and use of DataRobot, has been pivotal in building a data science capability at scale at Watercare.

Ricardo Simich / DADO MC / Media and Marketing Man About Town
Ricardo is looking forward to MC-ing DADO. He has been the Editor of the Spy section of the Herald on Sunday for ten years and a director of the boutique marketing firm, One Agency since 2002.
He started in fashion but a passion for marketing and PR took hold when living in the US and on his return to NZ, he founded One Agency. As New Zealand Fashion Week's MC and Front of House Manager, Ricardo became known as a 'man about town.' He threw and hosted a broad range of events, bringing together complementary brands.
Last year, in response to the first Lockdown, Spy threw a Virtual Lockdown Party across multi-platforms, hosting celebrities partying at home. It reached an audience in the hundreds of thousands so we're in safe hands for DADO!
Register NOW - We look forward to seeing you at the FIRN DADO.
Please note:
FIRN reserves the right to decide on an attendee's suitability. This event is not open to FIRN competitors, recruitment agents, and is not an opportunity to sell. Thanks for your understanding.