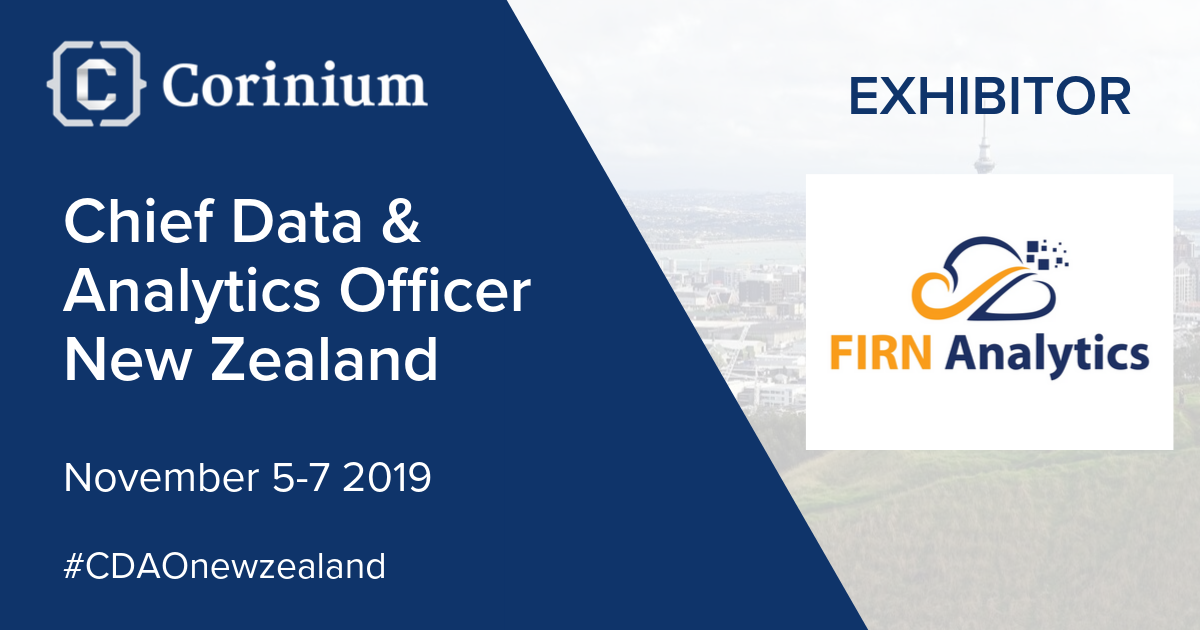 FIRN Analytics is proud to be a third time sponsor of the Corinium: Chief Data Analytics Officer Conference.
This conference is a highly regarded exhibition dedicated to data and analytics, and will be held in Auckland on the 5th-7th November at the Hilton Auckland.
This year the summit will include keynotes focused on Ethical and Responsible AI, Sight Based Decision Making, Robust and Transparent Governance, as well as other hot topics in the world of analytics.