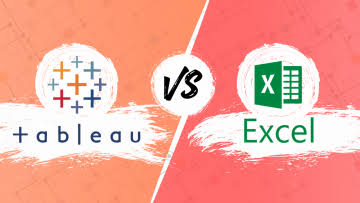 Excel has been used for years by organisations to perform data analysis. At a glance it seems like the perfect tool. You're able to manipulate data, run calculations and then create charts and graphs to visually present your findings.
Tableau in comparison is a relatively new tool, and to the uninitiated, offers many of the same features and capabilities as Excel. Both are used for data analysis and generate easy to understand data visualisations.
However, there are a few distinct differences between the two tools.